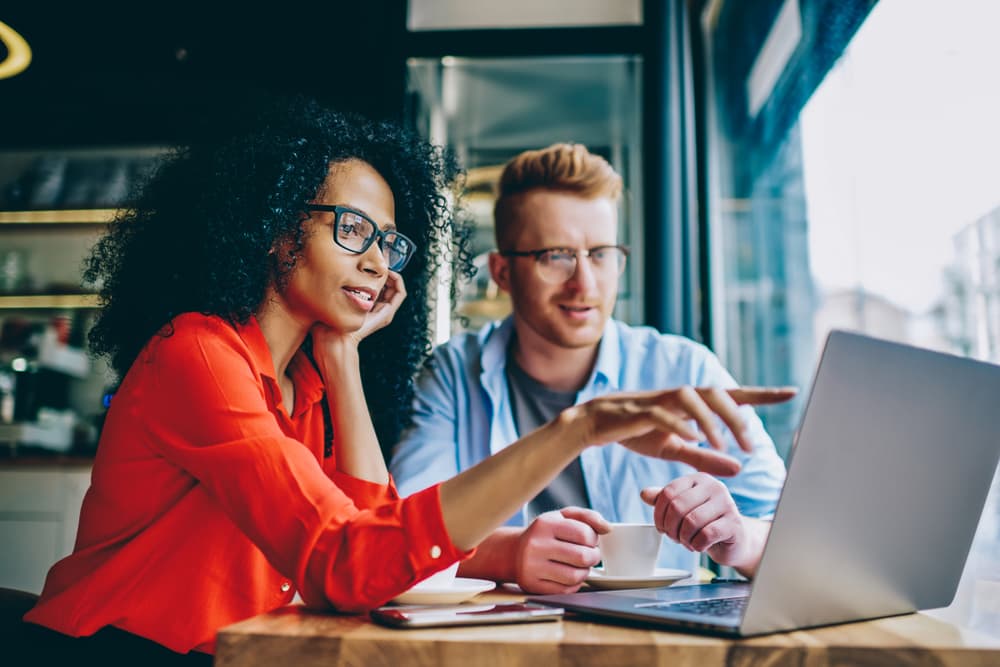 Building A Strong Hiring Pipeline of Candidates
by Matt Abbott
These are tips to keep potential hires engaged throughout the interview process.Recently, The Sourcery put out a 1 page PDF to help companies hire during a pandemic.
Are you currently dealing with a bottleneck in your candidate pipeline? You may not be the only one. Numerous clients and our own experience show us a trend of candidates staying put in their current jobs for fear of the unknown. Covid-19, Q4, and an Election year add up to unsettling times both nationally and internationally and strong candidates are not immune to their internal pressures to hold on to a sure thing vs making a career change.
And, we aren't the only ones noticing:
Forbes'

recent article, The Top 10 Pandemic Job Market Trends, stated, "It is still difficult to find qualified workers. In this recession, the labor market has not behaved as it usually does when unemployment is very high. Instead, finding qualified workers is difficult, quit rates are high, and it is less difficult to find a job."
From

TechCrunch, "54% of all venture capital money invested in the United States in the third quarter was part of rounds that were $100 million or more. That worked out to 88 rounds —a historical record —worth $19.8 billion." Demand for top talent rose in Q3 along with VC money.
With money comes hiring, but we're hearing about the plights of companies to not just engage with top talent but to keep them engaged once they have them on the hook. It's not that companies aren't adapting to remote hiring, but we're seeing a disconnect between how companies build trust with candidates during traditional hiring interviewing then vs. now.
Promote Every Step Of The Way
You know how great it is to work for your company, but how are you selling your company's value prop? Promoting your company during every step of the interview process is essential to lock in your dream candidates. How you go about both of these steps can make or break your hiring process. So, what can you do?
Step 1: Understand your value proposition and selling points.

BE REAL, BE CLEAR!
Step 2: Promote your company during every step of the interview process. Don't pressure candidates into accepting your position, rather communicate who would be a great fit for your company and why.
Step 3: Expose the flaws and growth opportunities. Hiring in unsettling times is hard. Giving candidates an honest assessment of what they are stepping into will go a long way in building trust.
Step 4: See if you're both still excited to work together.

DON'T SETTLE!
Click here to talk with The Sourcery, about elevating your recruiting potential.
We're In This Together
You're not alone. The Sourcery isn't immune to the pitfalls of losing candidates at the finish line, either. We recognized we had to do something better during the pandemic. We were honest with ourselves and realized we didn't have the in house expertise to elevate our interview prep to the next level. We recognized that the game had changed, and we needed to evolve quickly. For us, we had a partner in Resource.io that was testing a new product, Guide, which helps companies sell candidates more effectively with personalized interview guides.
We trust
Resource.io
and we're open to working with them on experimental new projects.
Here is what
Troy Sultan
, Co-Founder of
Resource.io
, has to say about the state of recruiting:
Resource.io's guides present our clients' commitment to the community while maintaining a level of professionalism in a presentable template we send prior to each interview. Their "Guides"are simple and effective. Showcasing our clients' positive attributes and calling out the backgrounds of internal hiring managers in a concise and appealing presentation has increased our fill ratio by almost 28% over the last quarter.
Troy added more insight on why showcasing your company's attributes and sharing information about the hiring team are important to keeping talent engaged.
This works for The Sourcery. If your fill ratio and/or acceptance rate is on the rise, kudos to you. If not, we can all look within and ask the honest questions, "what do we need to do to attract top talent in a changing market?". Don't blame the market, and don't EVER blame the candidates. Look internally. Be creative and address where you're losing the big fish and review the steps above about how your company can turn the corner.
We're here for you as well. When you're ready, let us be the partner who brings you quality candidates across the finish line.